The Perks of Condo Living:  Why I'll Gladly Pay Maintenance Fees
What floats your boat?  Condo living or living in a freehold place?  My choice for condo living has always been faced with some criticism.  Why?  Some people believe that paying monthly maintenance fees is like throwing away your money.  But is it?  It's
I sat on my condo board for a year and this is what I know about maintenance fees.  Each condo community is managed by a property management company who is responsible for maintaining the common elements.  A lot of the times they contract work that needs to be done out.  Maintenance fees are those pesky month fees that are paid out to your property management company who in turns places them in your reserve fund.  Each month some of that money collected goes to pay out the contract work and the rest is saved for a "rainy day" or a big repair down the road.
In high rise apartments, maintenance fees cover underground parking, elevator maintenance, landscape around the building, concierge service, lobby maintenance, gym/fitness area, party room and long-term repairs such as the roof.  From my experience condo fees in a high rise apartment are on the higher side because you get more services.
My familiarity with condo living is though "towns" which are similar to apartments that are either one or two floors stacked on top of each other.  I have lived in two of them.  There tends to be no elevator, concierge service, lobby or fitness area which in turn leads to smaller maintenance fees.  The fees that you do pay tend to cover more frequent garbage removal, snow removal, salting of roads and walk ways, grass cutting (I had my own personal yard), exterior painting and the maintenance of common elements.
There are other variations of condo set-ups but for the two mentioned are the more common ones.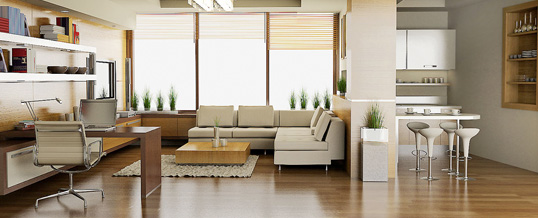 Image courtesy of http://www.highparkcondo.condobrothers.com/
Traditionally Condo Living Appeals to the Following:
young person or couple who is just starting out who is craving an urban social setting.
retired individuals or couples looking to downsize and to keep things simple.
pen house sweets of the rich and famous or big corporate executive.
vacation homes that are occupied only part of the time.
What do the very different groups above all have in common?  They are all busy people who would rather not worry about their home maintenance and would rather use their time elsewhere.  They might also be people who aren't good at budging for big expenses such as roof repair.  Why not pay into a fund month and have someone else take care of that?
For me when I bought my first place I was a busy 20-something working downtown Toronto.  I didn't want to wake up early to clear the driveway after a snow storm before I left for work.  When I travelled I didn't have to worry about someone coming over and cutting the grass.  I generally felt safe in my condo because I had so many people nearby.  And a well-managed condo corporation maintains the value of your home because they maintained and repaired as needed.
Embracing Condo Living
Living in a condo is for smart people who value their time and would prefer to focus it on other things.  There's only 24 hours in a day, right?
If you are thinking about purchasing a new condo you are welcoming the lowest maintenance fees.  Sometimes condo corporations freeze that rate for the first few years.  However, in my opinion to best time to purchase a condo is a newer one that was previously owned.  Why?  You won't have to deal with builder's delays or paying interim rent before it incorporates.  Have your lawyer review the condo corporation's financial statements before purchasing to make sure it is managed properly.  Consult your lawyer for more information. 
If you're considering purchasing a much older condo be aware of high maintenance fees.  Actually be even more aware of lower maintenance fees in an older condo because it's a sign that it's either not managed properly or the fees will sky rocket on the first major repair.
So before dismissing condo living, make you consider what I'm saying.
Before jumping into condo living, click here for more home ownership advice.
---
Back to SMART GOALS FOR SUCCESS homepage.