Dressing for Success and Other Valuable Career Tips
Did you know that simply dressing for success will help attract your dream job? After all would you trust someone with running your company when they cannot take care of themselves?
Since the job market is becoming more competitive, setting career goals has become more important than ever in attracting a fabulous career. The first career goal you should set is investing in a smart wardrobe.
Click here for tips on acing an interview.
---
Dressing for Job Interviews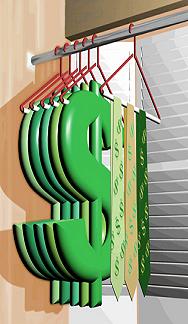 Dressing for success begins at the job interview. Since your appearance is the first thing a potential employer notices, how you are dressing for job interviews may be the deciding factor to landing your dream job. Invest in your appearance will show your potential employer that you are serious about moving ahead in the company. Distinguish yourself from your colleagues by dressing for the job you want, not the job you already have.
For example, if you are interviewing for an office job pick something neutral and classic. Stick to a pair of black or gray slacks. Make sure they are clean and hemmed to your height. I personally love wearing skirts to work, however, I was advised in a job interview I should stick to something more conserved by wearing pants.
For the top back wear a nicely ironed plan shirt. Stick to something in a solid colour and not a busy or distracting pattern. Depending on the weather, accessorize with a sweater or jacket.
If you currently do not own any of these and cannot afford to purchase some new clothing, ask a friend or a family member if you can borrow some of his or hers. Remember when dressing for success looks do matter and a first impression counts (click the link if you want a hot tip!).


---
Tips on Starting Your Dressing for Success Wardrobe
1. Start off simple by buying a couple of different pieces that work well with each other. The best is to look for basics such as black, blue, gray and white. Eventually as my wardrobe expands I start purchasing shirts that have colour that compliments my skin tone.
2. Take advantage of end of season sales. Think ahead of time. After Christmas the winter clothing goes on sale. I know it's hard to resist the colourful spring stuff but thing for next winter.
3. To stretch my money further I started buying universal clothing. That is clothing I can wear to work and out to social events. When I'm shopping I ask myself if the item is something I can layer or will the shoes be comfortable and stylish for work.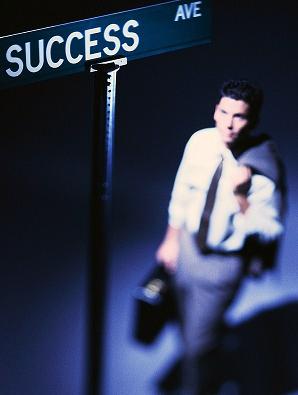 ---
Other Tips for Career Development
If you are already working for your dream company, you might want to focus on moving up the career ladder. You already know that by dressing for success is dressing for the job you want, not have, does help you succeed but how do you get more experience?
A great way to add more depth to your resume is to become a volunteer. Not only will be helping others, you will learn more about yourself. Volunteering is a great way to meet new people and create networking opportunities.
Another way to gain more experience, especially if you are making a career change, is to find an internship in your field. Internships can be either paid or unpaid.
---
Back to SMART GOALS FOR SUCCESS homepage.