Critical Success Factors to Developing Your Career
For the past couple of years I have been trying to figure out the critical success factors to a strong career. The job market has become more competitive and I do not want a job, I want a career.
Advancing in education has seemed to be the only answer to achieving a successful career. After all I went to university AND college AND I continue to take courses to develop myself further. This path is rather time consuming and can be expensive, and when everyone else is doing it, it almost seems like a waste of time.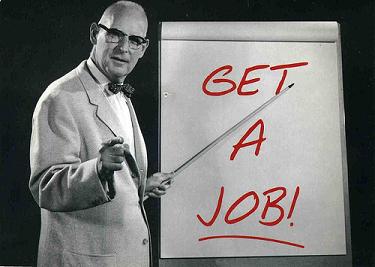 I realize now it's not just about your educational back ground, there are other critical success factors. I wanted to share with you a great book that I recently read called The New Job Security by Pam Lassiter.
What is the New Job Security?
Pam Lassiter outlines five concepts that she believes that are critical success factors in today's job market:
1) Take Control
2) Market for Mutual Benefit
3) Stop Looking for Jobs
4) Network as the Norm
5) Negotiate in Round Rooms
Who will Benefit from this Book?
This book is for anyone that is looking for developing themselves professionally in his/her career. When I came across this book, I was not actively looking to change my job. You will learn from this book that you should not wait to want to change your job to start figuring out what to do.
I discovered from this book that you should be aware of trends in your career and to constantly develop yourself towards them. Oftentimes people hold jobs in a particular career for 20 years and then get let go due to downsizing and then realize their skills are out of date- so much out of date that they are unable to get a similar job with a different company. Pam Lassiter says this could have been avoided by keeping up with the job market.
What was the Biggest Thing that I Learned?
Since I have started reading this book, I cannot stop sharing what I have learned with my friends. The thing that is most annoying is the whole application process. I know people that are looking to change jobs or even careers, who end up spending hours a week applying for jobs online. They feel that they have outstanding cover letters and that they are more than qualified for the position. However, they do not ever hear back from the company and they continue to get frustrated.
Pam Lassiter points out that the online application system is overused. Everyone and their mothers (including those who are not qualified) are applying. The reality is that many of times companies may only look at the first 50 respondents!!!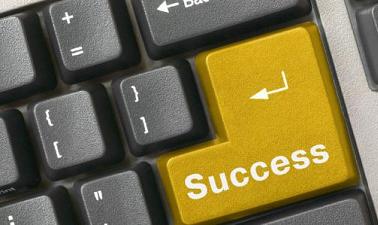 The heartache is that the people that are the initial gatekeepers for applying for the job are often students that are searching resumes for keywords. Since this individual does not have experience or knowledge in the field, they may be overlooking a highly qualified individual. Could that be you?
The most critical success factors I learned were…. how to market myself and be aware of growing trends in my field.
Even though I'm not currently looking to change my job:
- I'm researching growing trends in my industry;
- I'm assessing my skills to comparable jobs in my field; and
- Researching competitive companies.
If you're looking for a long lasting career in your field or wanting to learn how to market yourself further, I suggest you pick up The New Job Security by Pam Lassiter. Even if you love your job and the company you work for, you don't have control of what your company does. Companies are constantly restructuring, merging and downsizing.
Don't just invest in your company… invest in yourself!
Click here for more career development tips.
---
Back to SMART GOALS FOR SUCCESS homepage.