The Best Kept Secrets to Clear Skin
Do you feel that the secrets to clear skin are hidden from you? It is hard enough getting acne in your teens when you are already super awkward. What is worst is when it gets carried over into your adult life. I do not care what people say because every one is judge by their appearance, especially in a first impression situation. Having adult acne steals away your confidence which is the last thing a success person like yourself needs.
On the quest for the secrets to clear skin I have spent the last fifteen years trying a bunch of topical lotions/potions (hello Proactiv!!!) and even Accutane. A couple of years ago I finally found four amazing products that seem to work the best and do not cost an arm and a leg. And I'm still using them today. I hope you receive the same level of success as I did.
---
Here are My Secrets to Clear Skin:
1. Perfect Skin vitamins by Genuine Health does what it claims. It contains proven ingredients such as omega3-EPA concentrate, green tea extract, zinc and chromium to target the main causes of acne and problem skin. There are various acne-fighting supplements available, however, what I appreciated most out of this product was that it is fairly affordable without compromising quality.
For best results I follow their instructions of two pills in the morning and two more at night, especially at the beginning if you want amazing results. I don't suffer breakouts anymore so I switch to two pills a day instead for maintenance. Unlike Acutan (which I tried in two different sessions) it is not harsh so it will not dry out your skin or cause mood swings. In fact quite the opposite - glowing skin!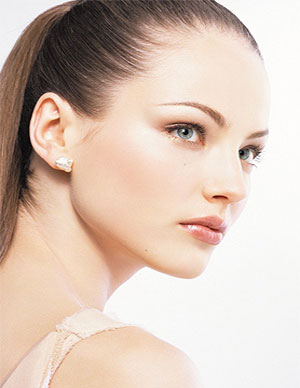 2. Face Doctor/Face Surgeon soap. For the last two years I have been using this cleanser. The active ingredient is Sea buckhorn oil which to help kill the human demodex parasite. Not exactly sure what this is but the company claims that the parasite is responsible for acne and other skin disorders. The bar of soap is relatively inexpensive and last a couple of months. For best results follow their instructions of leaving in on your face for 30 seconds. My advice is to brush your teeth in between lathering and rinsing your face to ensure that you leave it on long enough.
3. Sulphur Therapeutic Face Mask. The one I use is by DDF (which stands for Doctor's Dermatologic Formula) which contain 10% sulphur. Not only does is clear up my acne, it absorbs oil too. It claims to double as a spot treatment; however, I found the product too harsh for my skin as a spot treatment so try it out on yourself first. If you have sensitive I would skip this product.
4. Hot Yoga. Yes hot yoga! Any successful person will appreciate when you get a 2 for 1 deal. Not only will you have amazing acne-free skin but a killer body to show off. As someone who has been exercising for years, I was pleasantly shocked how much hot yoga cleared up my face. For the most part the first three items managed to ALMOST completely clear up my acne. I would still get flair ups when I was dealing with more stress than usual.
Yoga, and exercise for that matter, is a great stress reliever. However, HOT yoga removes toxins from your body, so it did wonders not just on my face, but the rest of the skin is soft. The key may be humidity. So if you do not have access to a hot yoga studio in your area, try a sauna. To learn more about the benefits of hot yoga click here.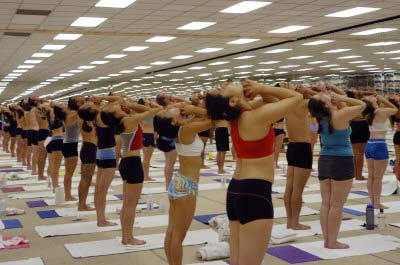 ---
Here my final thoughts on these secrets to clear skin:

For best results I found it best to use all four items on a weekly basis. I found when I forgot to use one I did not get the same results. I also suggest that you give it a 30 day try. Often times your acne may get worse before it gets better. So think long-term before giving up.
Click here for more health secrets to clear skin!
---
Back to SMART GOALS FOR SUCCESS homepage.