Steve Pavlina Blog: The Best Kept Secret Online
In case you don't know already, Steve Pavlina blog is the best keep secret on the internet in regards to personal development.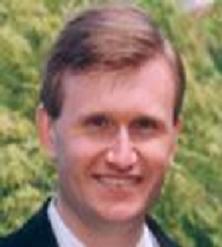 I first stumbled across the it when I googled the term "Million Dollar Experiment"- a term I came across in one of my personal development books.
For those who are not familiar with Steve Pavlina blog, here's what you need to know:
- Pavlina first started in the computer game programmer business which he became very successful with but changed his direction to personal development in quest for self-fulfillment.
- The purpose of his website is to help you grow as a conscious human being by taking 100% responsibility in where you are in your life today. In doing so he believes it will help you to create the life you desire.
- According to Pavlina, he makes a steady 6-figure monthly income from his personal development website alone.
- He published his first book in 2008 entitled "Personal Development for Smart People: The Conscious Pursuit of Personal Growth".
- On top of this he has adopted a raw food vegan diet. He claims that this diet gives him optimal health and a clear head.

---
How Steve Pavlina Changed my Life (and countless others):
I was first drawn to his website because of the countless articles on personal development, however, it grew to much more. I started reading his articles on how to blog for a living and how to create money from the blog.
Like many others when I do not understand something I quickly dismiss it. I deemed making an income off of blogging as something that takes a lot of work and would never fit my lifestyle. Then it grew into something more; I started seeing it as something I wanted to do eventually when I had time. Yet the more articles I discovered on his page, the more I realized the time was now if I wanted it to be.
Then one day while reading the Steve Pavlina blog, I came across a post he did on a review on a product called Site Build It, which is a tool that helps people create successful websites. It does so by helping you to market your website to build traffic. More traffic means more opportunities to create business. I really was curious on how people successfully created a comparable income off of a website while the rest of us were slaves to our jobs.
The rest is history. Here I am doing what I love all thanks to Site Build It! and Pavlina. I decided to continue with Pavlina's theme of personal development but decided to focus on my journey of making the transition from student/child living under my parents home to finding all around success in my adult life.
[Note: I will discuss more about Site Build It! in the future, in the meantime I suggest you check out Steve Pavlina blog for more information.]
My Favourite Articles on Steve Pavlina's Page:
1. How to Make Money from Your Blog;
2. How to Raise Your Financial Vibration;
3. How Intentions Manifest;
4. Giving Up TV;
5. Expanding Your Abundance; and
6. 10 Reasons Why You Should Never Get a Job.
There are tons more, these are just to get your started. Enjoy!
Click here to return back to motivation for achievement.
---
Back to SMART GOALS FOR SUCCESS homepage.